We are designers and much more.
Being located in one of the main centres of the Oil & Gas industry in Asia, we have naturally made ourselves specialists in designing vessels optimised for operations in tropical areas.
Our design philosophy is based on the key principles:
Easy to operate & maintain,
Comfort and safety of crew,
Cost effective innovation.
Classification Societies we are working with: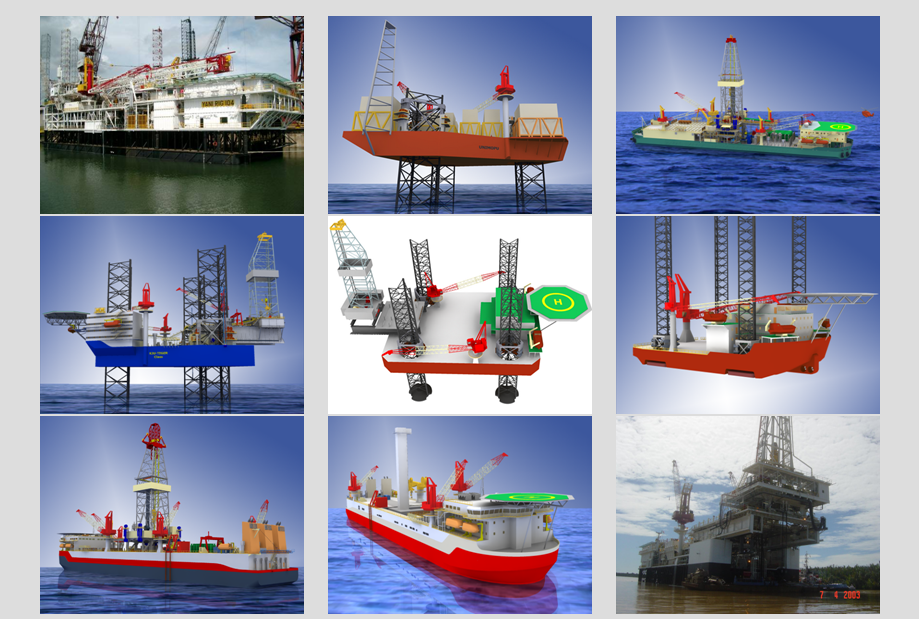 Our comprehensive design packages will generally include all the technical documents required for awarding a construction contract with a shipyard: construction specifications, general arrangement drawings, naval architecture studies, stability analysis, 3D models, structural analysis, basic scantling, basic structural drawings, hazardous areas, escape routes, piping schematics, electrical schematics, HVAC schematics, class approval of the basic design, etc.
The most modern inland barge designs so far – Proven best in class.
Type I (SB104):

Slotted Submersible Barge type "Yani"

Type II (SB103):

Heavy cantilever submersible barge type "Raissa"

Origin:

Evolution of Protomax proven designs

Water depth:

25 ft ~ 27 ft (7.6m ~ 8.2m)

Classification:

Bureau Veritas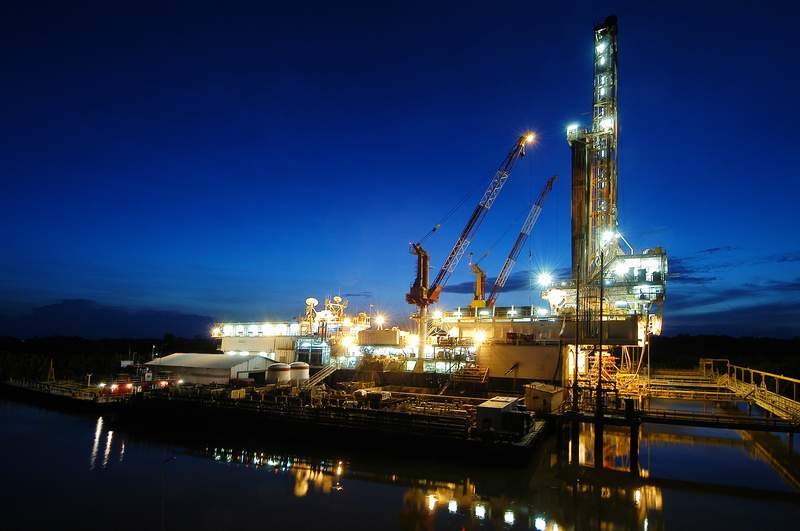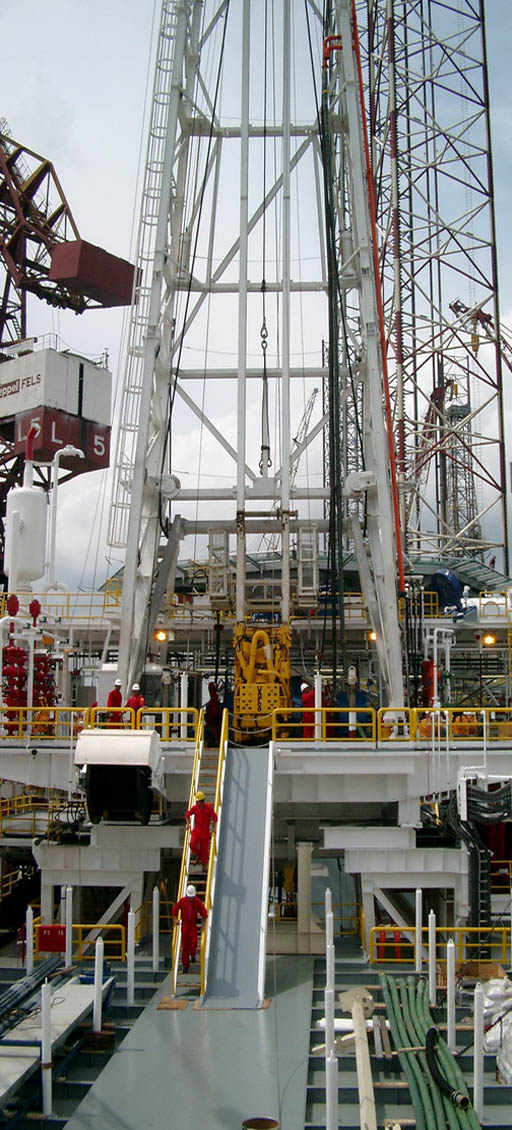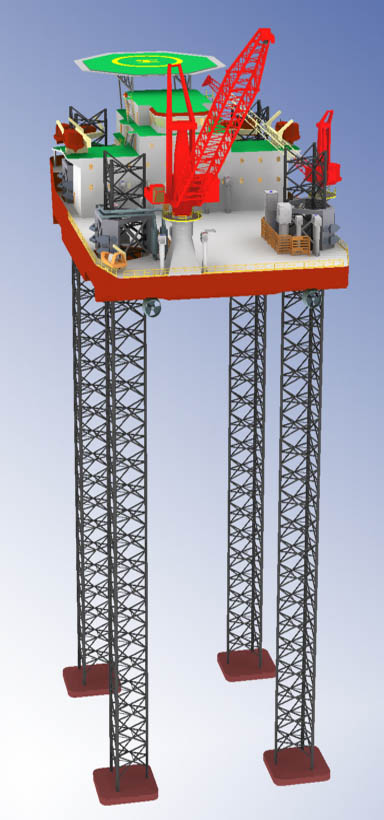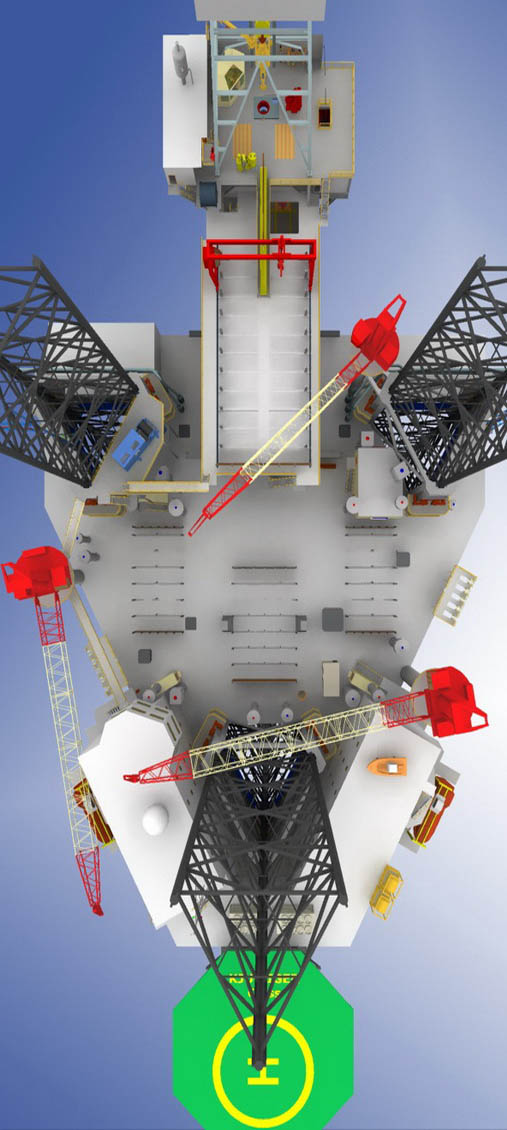 The cost effective solution for deep water drilling in mild environment.
Brief description
Type:

Deep water drilling unit w/ prelaid mooring

Water depth:

Up to 7,000 ft (2,135 m) w/ subsea BOP stack




Up to 8,500 ft (2,600 ft) w/ surface BOP stack

Accommodations:

136 beds (single & double berth cabins)

Classification:

Bureau Veritas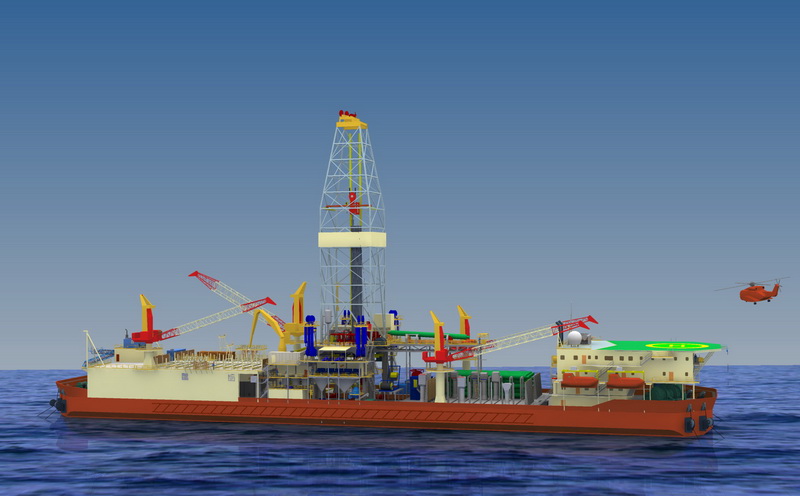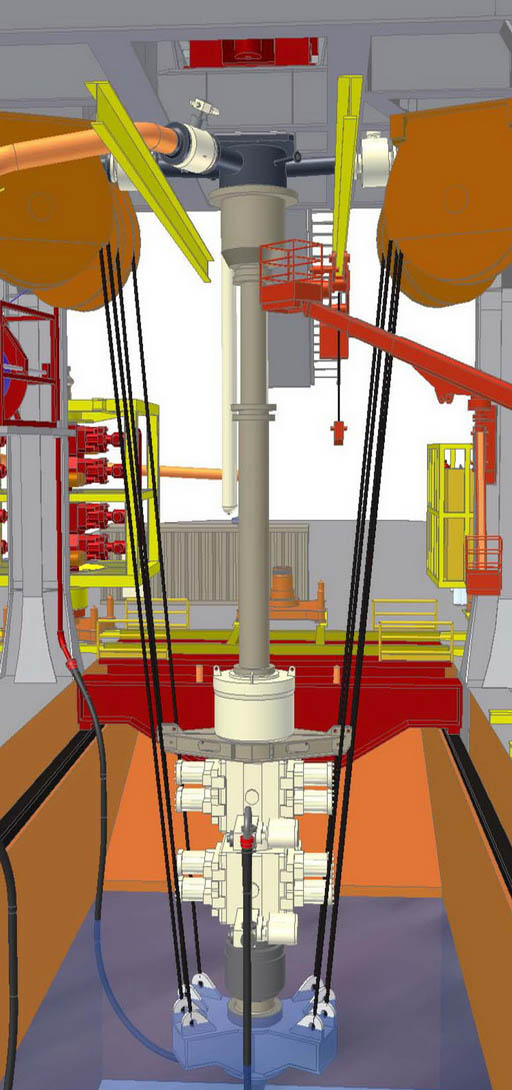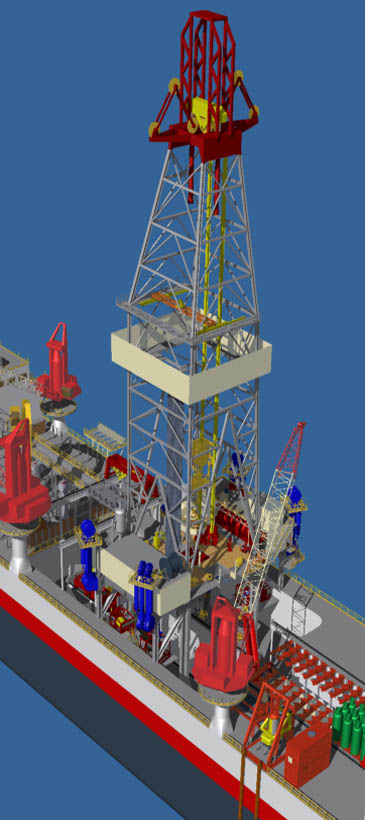 A cost effective & versatile support,
re-thought / optimised for production facilities.
Type:

Self-Installing Independent Legs Production Platform

Leg Length:

Up to 164 m

Design Load:

Top side load capacity 5,000 to 8,500 MT

Rules:

ABS Rules, MOPU or "Offshore Installation"